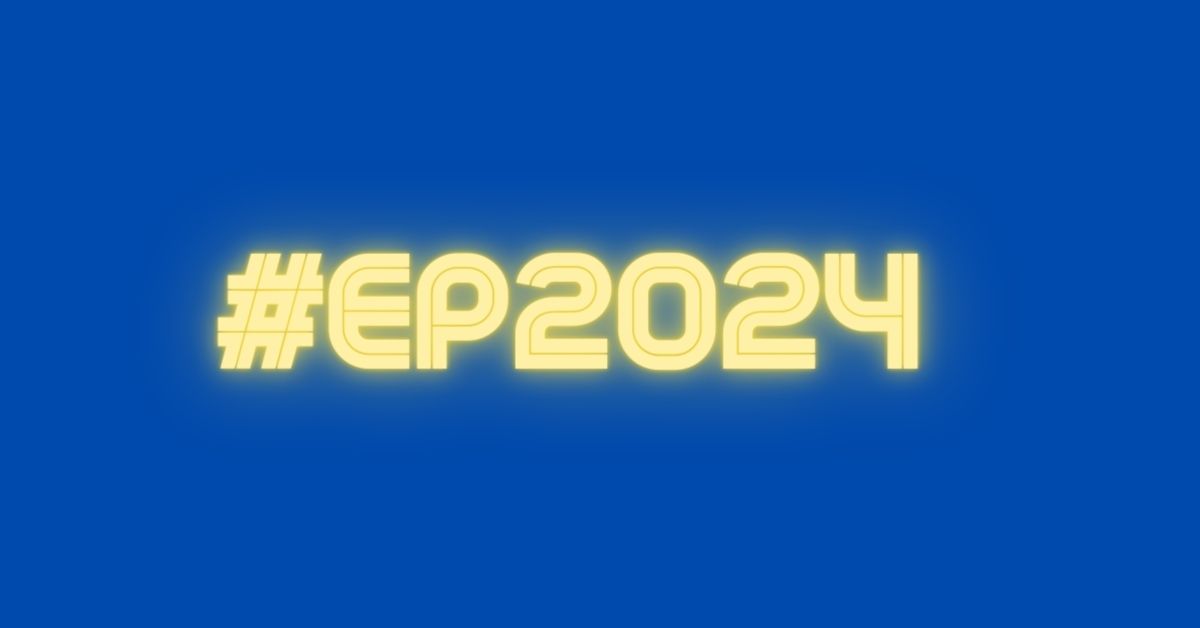 My second blog on the European Elections in 2024. I thought it might be fun to look back at what happened in the 2019 elections? And how it provides lessons for the upcoming elections.

Spitzenkandidaten
After the relative success of the first Spitzenkandidaten process, the European Parliament was looking to repeat this, so the different parties again nominated their lead candidates, the so-called "Spitzenkandidaten". The European People's Party (EPP) elected Manfred Weber (CSU, Germany), as its lead candidate at the EPP's after a primary where he defeated Alexander Stubb. He received a comfortable 79 % of the EPP delegates' votes. The European Green Party elected the duo of Ska Keller (Die Grünen, Germany) and my fellow Utrechter Bas Eickhout (GroenLinks, the Netherlands) This was Ska Keller's second nomination (also in the 2014 campaign). The Party of European Socialists (PES) endorsed Frans Timmermans (PvdA, Netherlands) as its lead candidate, who at the time was the Commission's First Vice-President. So it kinda made sense. The big disappointment was Renew Europe. The political group, supposed to be the most federalist, declined to nominate a Spitzenkandidate. Instead of nominating one candidate, it had a 'team of liberal leaders' for the campaign. This was a radical change of stance towards the spitzenkandidaten system. It was probably forced by Macron who did not like this process one bit.

The results
Let's stick to Renew Europe. Macron captured 22% of the vote in France and got a huge delegation in the EP. Macron already committed in 2018 to ALDE but in reality, he would have rather had ALDE join En Marche than the other way around. So an impasse resulted. I predicted then and there that the outcome would merely mean a name change of ALDE and that was exactly what happened.
In the Netherlands, the Frans Timmermans won with a landslide, nobody (including myself) saw that coming. Turns out it really helps if people actually know the candidate.
In France, Macron had a big chunk of the vote, however, he did lose out to Marine Le Pen and came in second. The Greens managed a surprise third-place finish.
In Germany, the CDU lost 5 seats, which wasn't as bad as the Socialists which lost 11. Big winners where the Greens came in second, and were truly able to claim a Green Wave. Also interesting is that a huge number of small parties got seats like Volt and the Pirates.
The EPP lost and went from 221 to 182 seats
The SD lost and were from 191 votes to 154
Renew won and went from 67 to 108
Despite the brouhaha of the "Green Wave" The Greens only went from 50 to 74 seats.
Brexit
The European Elections were also marked by this strange Brexit feature. That the UK was forced to participate, and so it did unwillingly. Brexit was the central issue, it was basically a proxy for a second Brexit referendum. The election was won by the Brexit Party.

The aftermath.

The Parliament didn't back Weber for Commission President. Partly because the SD had its own hopeful: Frans Timmermans. Since Macron was never a fan of the Spitzenkandidaten and the Polish didn't like Timmermans someone new and accountable needed to be found which turned out to be Von der Leyen. One other thing that this EP and EC suffered from was the fact that the discussions about the multi-annual financial framework weren't wrapped up by the last commission. This created a strange situation that the new parliament had little room to negotiate the new budget, but at the same time lost a year wrapping things up. And then 7 months after the elections Corona landed on our continent.

Learning points for 2024

The Parliament lost out to the Council on the Spitzenkandidatenprocess. For people like Frans Timmermans the Spitzenkandidaten is the ONLY way to come back, as the Dutch government will probably not nominate him a third time (even though Austria had nominated Johannes Hahn already three times). Will the EPP have a primary election again? I doubt that Weber will run again after not being able to secure the top job last time. But if not Weber who then? Esther de Lange? Alexander Stubb? If I would have to make a bet, I think Von der Leyen will come back for a second term. Remember Barosso, also did two terms. However, Weber is hinting that Metsola could also be a good candidate.

What others are writing about EP2024

2024 EU elections: EPP-ECR alliance is a 'non-issue' for the French right
Ursula von der Leyen under pressure as EU boss at risk of losing top seat in 2024 election
MEPs push for explicit consent for online political ads